National Service Scheme
National Service Scheme unit of Pragati Engineering College was started in the academic year 2003-2004 as a student youth service programme. NSS unit aims at arousing a social consciousness of the youth with an overall objective of personality development of the students through community service. To seek the above objective, 100 student volunteers are enrolled for every two years under a Faculty incharge called NSS Programme officer. The NSS unit has to report the yearly progress and activities to NSS Coordinator, JNTUK.
NSS & Waste management Club of Pragati organised an Activity " Best out of Waste" for I years on 9-11-2023.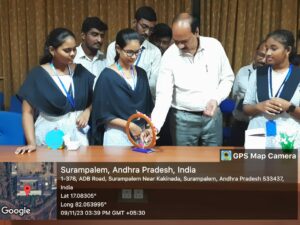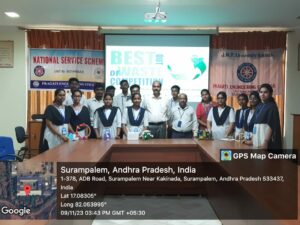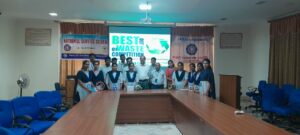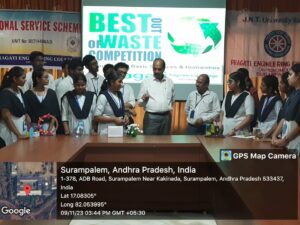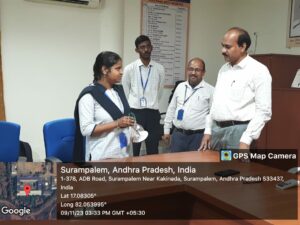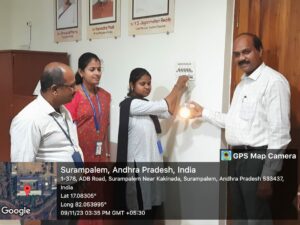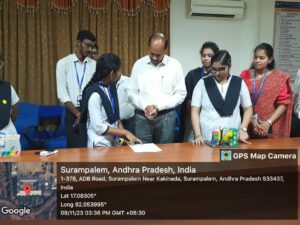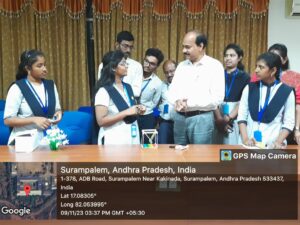 National Unity Day 2023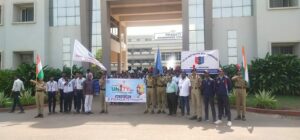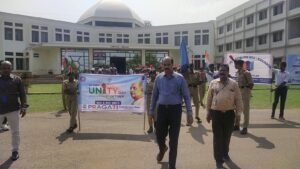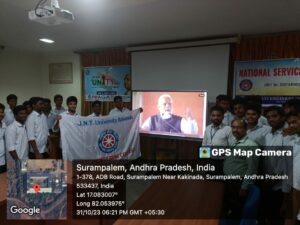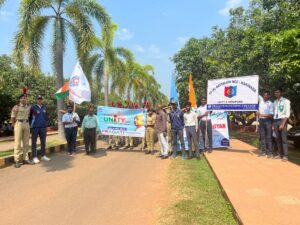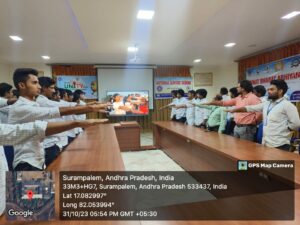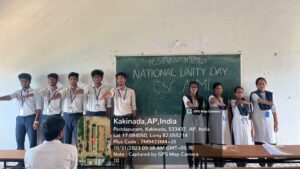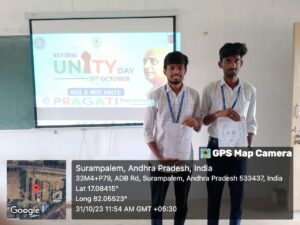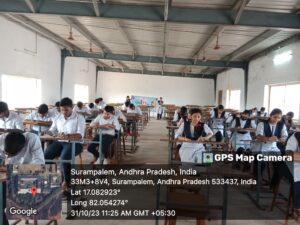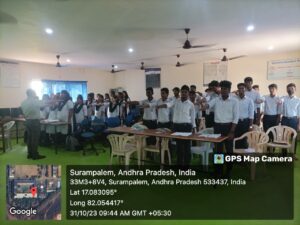 Eak Bharat Shrestha Bharat Activities
NSS Activities 2022-2023
White Cane Day -Fund Raising programme 

Blood Donation Camp at JNTUK Kakinada
Blood Donation Camp at Pragati Engineering College
Clean Inda 2.0 Campaign at Pragati Engineering College
Community Development Workshop at JNTUK Kakinada
HarGhar Tiranga Celebrations at Pragati
Poshan Abhiyaan Awareness Programme
Republic Day NSS UNit Participation in JNTUK Kakinada
Unity Day Celebrations 2022
Voters Day Celebrations
NSS Regular activity reports 2019-2020
Guest Lecture on SWACHH BHARAT MISSION on 12th Mar,2018
NSS Programme on Republic Day Celebrations at JNTUK on 26th Jan,2018
NSS Programme Janmabhoomi Maa Vooru 5-1-2018 
Water and Energy Conservation Awareness Programme
NSS Unit in Rotary Blood Camp
NSS Survey
National Voters Day Celebrations