BASIC SCIENCES & HUMANITIES
DEPARTMENT OF BASIC SCIENCES & HUMANITIES
The Department of Basic Sciences and Humanities caters to the needs of the students in Science, Humanities, Engineering and Technology programmes. It imparts knowledge in Applied Physics, Applied Chemistry, Environmental Science, Mathematics and English language. The Department ensures quality education and trains the students by constantly revising the syllabi in consultation with the experts from both academia and industry. The Department pays special attention to weak learners from the beginning of the semester, in order to produce good results consistently in the final examination every semester.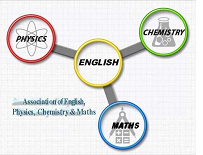 The Department of English equips the students with the necessary communication skills and helps them in inter-personal interaction in their respective fields The English department has well equipped lab with the Language software where the students can acquaint knowledge in speaking and listening skills. The Department has got a Language club where continuous activities keep on going during the entire academic year so that the students would display their skills.
The Department of Physics provides the students with the basic knowledge in theory and help acquire the skills in laboratory practice useful to them in the subsequent years. The Department of Chemistry imparts knowledge in the fundamental aspects of chemistry, applied chemistry and environmental science. The Department of Mathematics periodically organize seminars and workshops, through the lecturers by eminent personalities for the benefit of staff and students.