Department of Mechanical Engineering
Pragati Engineering College started an undergraduate (B.Tech.) program in Mechanical Engineering in the year 2004, in order to meet the educational needs of the K.G. basin. The Department of Mechanical Engineering caters to the regional and global human resource requirements. The students of this department stood as college toppers in academics. The institution is located in the industrial corridor and therefore the students and teachers of the department get benefited through Industry-Institute-Interaction.
The department is committed to strengthen the academic, research and functional abilities of the students, in order to enable them to stand as competent and versatile professionals after graduation. The department strives to enhance research activity in the department, thereby creating competent intellectual resources to the students.
The department building occupies an area of 27,500 SFT and houses well-equipped laboratories. The department conducts various events for revealing scientific, engineering, and technological advances to students. The students participate in events and national level contests, conducted by various institutes. The members of faculty have completed sponsored research projects, amounting to a net worth of Rs. 21 lakhs, during the past three years.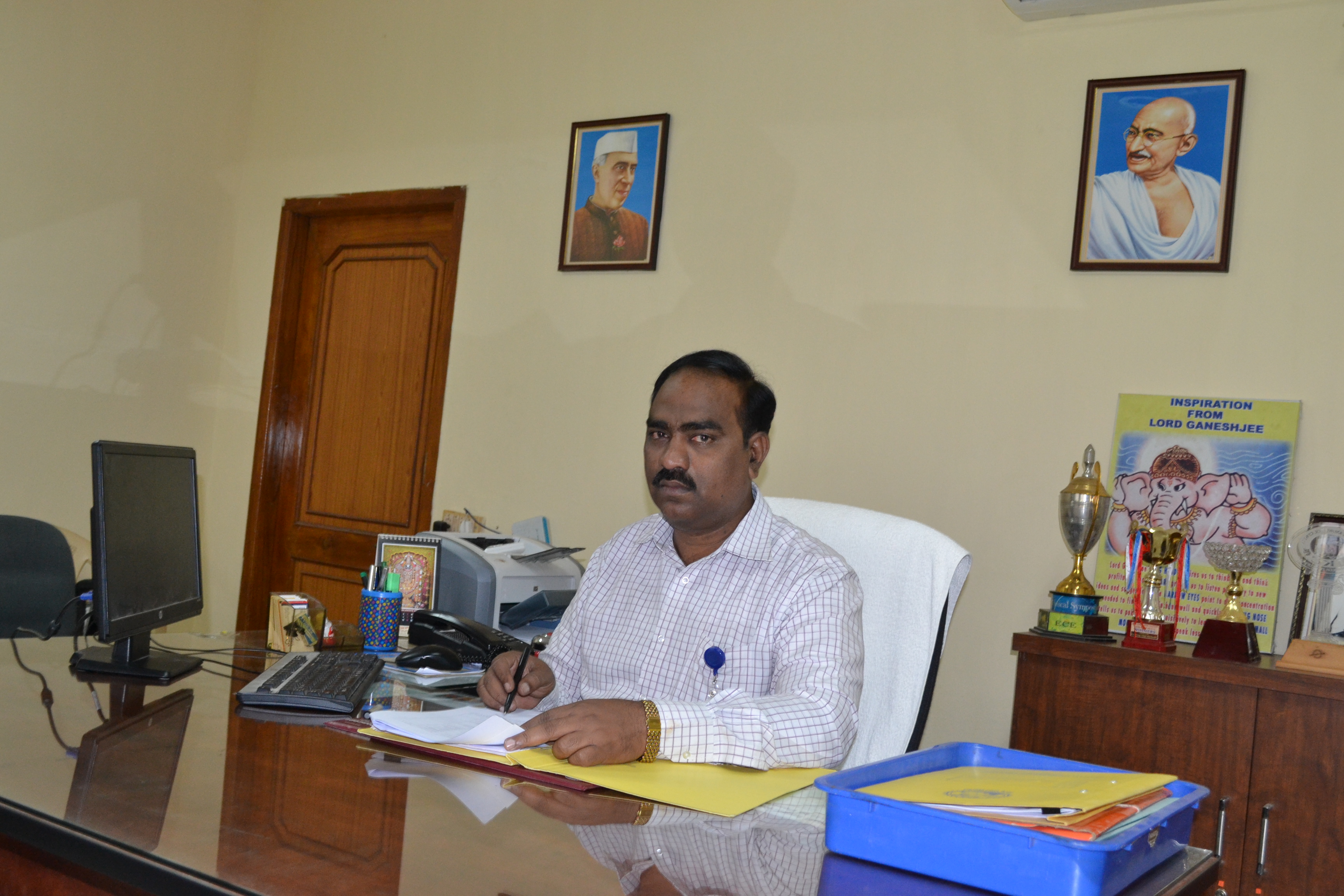 Dr. S. Sambhu Prasad did his B.E in Mechanical Engineering with Marine as an elective from Andhra University, Viskhapatnam in the year 1992 . He completed M.E in Indusrtrial Engineering from Andhra University in the year 1994. Thereafter he did his Ph.D in Mechanical Engineernig from Andhra University in the year 2007.
He is Life Member of Indian Society for Technical Education, Associate Member of Indian Institution of Industrial Engineering and Life Member of ASCI Association.
He started his career as an Assistant Professor in GITAM, Visakhapatnam in 1992 and later he worked in different capacities as Associate Professor , Professor, Dean and Principal. He worked as Principal of Raghu Engineering College, Visakhapatnam, AP. ; IACR Engineering College, Rayagada, Orissa and Roland Institute of Technology, Berhampur, Orissa.
He was a student of Sainik School, Korukonda and underwent preliminary military training for 7 Years. He held positions of School Captain, Vice Captain and he had leadership qualities from his childhood.
He received Gold Medal in U.G , First Rank in P.G , and National Award for Best Article Published.
He had more than two decades of Teaching, Research and Administrative Experince.
He had many Research Publications in reputed International / National Journals.
He offered several subjects at B. Tech and M. Tech level. He taught several subjects which include Industrial Engineering & Management , Inventroy Control , Quality Control & Assurance , Production Management, Thermo Dyanmics, Theory of Machines, Mechanics of Solids…etc.