Department of Electrical and Electronics Engineering
The Electrical & Electronics Engineering department of this college is started in the academic year 2002-2003 with the objective of giving best "Technical Education" to aspiring Power Engineers. This department provides an environment where young minds can grow to their full potential and become strong, principled and committed Citizens of the Country.
This department faculty consists of highly experienced Professors, well qualified & dedicated Associate Professors and young & dynamic Assistant Professors who work with commitment to give their best to the young Engineers.
As a befitting reward to its incessant efforts in developing the department, the Department of Electrical and Electronics Engineering has added a feather in its cap by receiving the Prestigious accreditation from the (National Board of Accreditation) NBA.
Dr.A.Kailasa Rao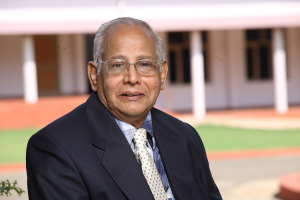 Dr.A.Kailasa Rao B.Tech,M.Tech,Ph.D(IIT-Kharagpur),FIE ,Doyen in Electrical Engineering who has vast experience as Principal(JNTU College of Engineering, Kakinada), Director(JNTU) and Professor of Electrical Engineering is at the helm of academic and administrative activities is presently the Director of this college.
Dr.K.Satyanarayana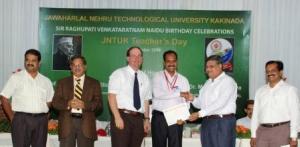 Dr.K.Satyanarayana M.Tech, Ph.D, MIE, MIEEE, MISTE, C Eng is an exuberant person with a 12 years experience in the teaching and 4 years experience in industry. Having a good echelon, he had been honoured "BEST TEACHER AWARD" On the Occasion of "Sir Raghupathi Venkata Ratnam Naidu Birthday Celebrations" Organized by JNTUK On 01-10-2009 at University Auditorium, KAKINADA and Presently he is Head of Department of EEE of this college.
State of art computational and experimental facilities enable the department to undertake basic and applied research and provide support to R&D organizations. The students acquire interpersonal and communication skills from the Electrical Engineering Association (EEA), promote their professional skills through societies like Indian Society for Technical Education (ISTE), and Institute of Electrical and Electronics Engineers (IEEE). The students from the department emerge as sound Professionals serving the society through technology.