Department of Electronics & Communication Engineering
The Department of Electronics & Communication Engineering aims at producing qualified and dynamic engineers in the fast changing areas of Electronics and Communication Engineering. This undergraduate course has gained paramount importance and has proved to be indispensable to industrial establishments.The advancements registered in Information Technology are in fact not possible without a parallel stream of developments in the filed of Electronics and Communication Engineering. Therefore, a great reliance on this branch of learning is key for the ripple benefits in other domains of technology, more so in the field of computers. It is considered as an Evergreen Branch in the parlance of the job market. The current trends are in favour of this branch and being a versatile branch, the students can opt for career, either in the field of electronics or communication or software. At Pragati Engineering campus, a strong and energetic teaching force with a strong backing in the form of well furnished laboratories make this branch even more lustrous.
The department of ECE was established in 2001 with an intake of 60 students in the UG programme. In the year 2004, an additional intake of 60 was sanctioned and now in the 2013, an additional intake of 120 was sanctioned. So total Seats in UG is 240.
Dr.G.Raghuram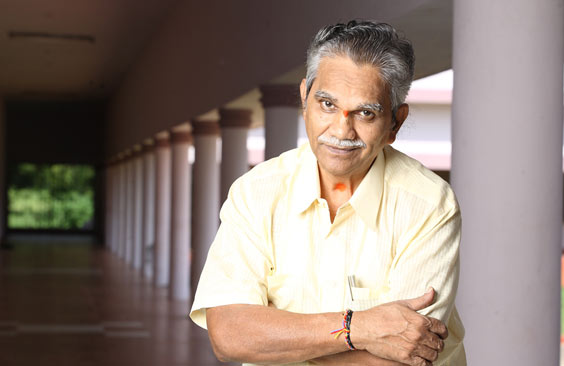 "Dr. G. Raghuram did his B.Sc at P.R.Govt. College, Kakinada. He graduated acquiring B.E. (Telecom Engg.) from J.N.T.U College of Engineering, Kakinada in 1968 and did M. Tech in 1981 Specializing Electronic Instrumentation and Controls. Thereafter he did his Ph.D and received the degree from J.N.T.U. in the year 2003.
He started his career as an Associate Lecturer at J.N.T.U. College of Engineering, Anantapur and later on promoted as Lecturer, Asst. Prof. And Professor and retired in 2003 as Professor in ECE from J.N.T.U. College of Engineering, Kainada. He is a life member of Institute of Engineers and also ISTE (Indian Society for Technical Education).
He received best teacher awards continuously for six years, adjudged by students and in 2003 he had receivedbest teacher award from the A.P. State Government.
He offered several subjects at B. Tech and M. Tech level and also prepared course material for Pulse and Digital Circuits, Linear Digital IC Applications, Industrial Electronics and Laboratory manuals of Electronic Devices, Electronics Circuits and Digital IC Application for correspondence course of J.N.T.U.
Dr.K.S.Kumaraswamy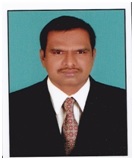 Dr.K.S.Kumaraswamy working as HOD & Professor in the Department of Electronics and Communication Engineering.
He obtained B.Tech in Electronics and Communication Engineering from S.V.University Tirupati, 1996. M.Tech in DSCE in 2000 from JNTU, Ananthapur, Ph.D. from JNTU, Ananthapur in 2010 in the area of Digital Image Processing.
He has an experience in NBA, NAAC, Autonomous Accreditation and documentation process.
Before joining present Institution, he worked in TOP most autonomous colleges in Andhra Pradesh and Telangana States,his areas of interest in Robotics, IoT, Embedded systems.
He has rich teaching experience of 23 years. He has published 35 papers in International Journals.
He  guided projects as follows
UG – 50
PG – 30
Ph.D.-10 (3 submitted)