22 Students have participated in Paper Presentations Context as 12 teams.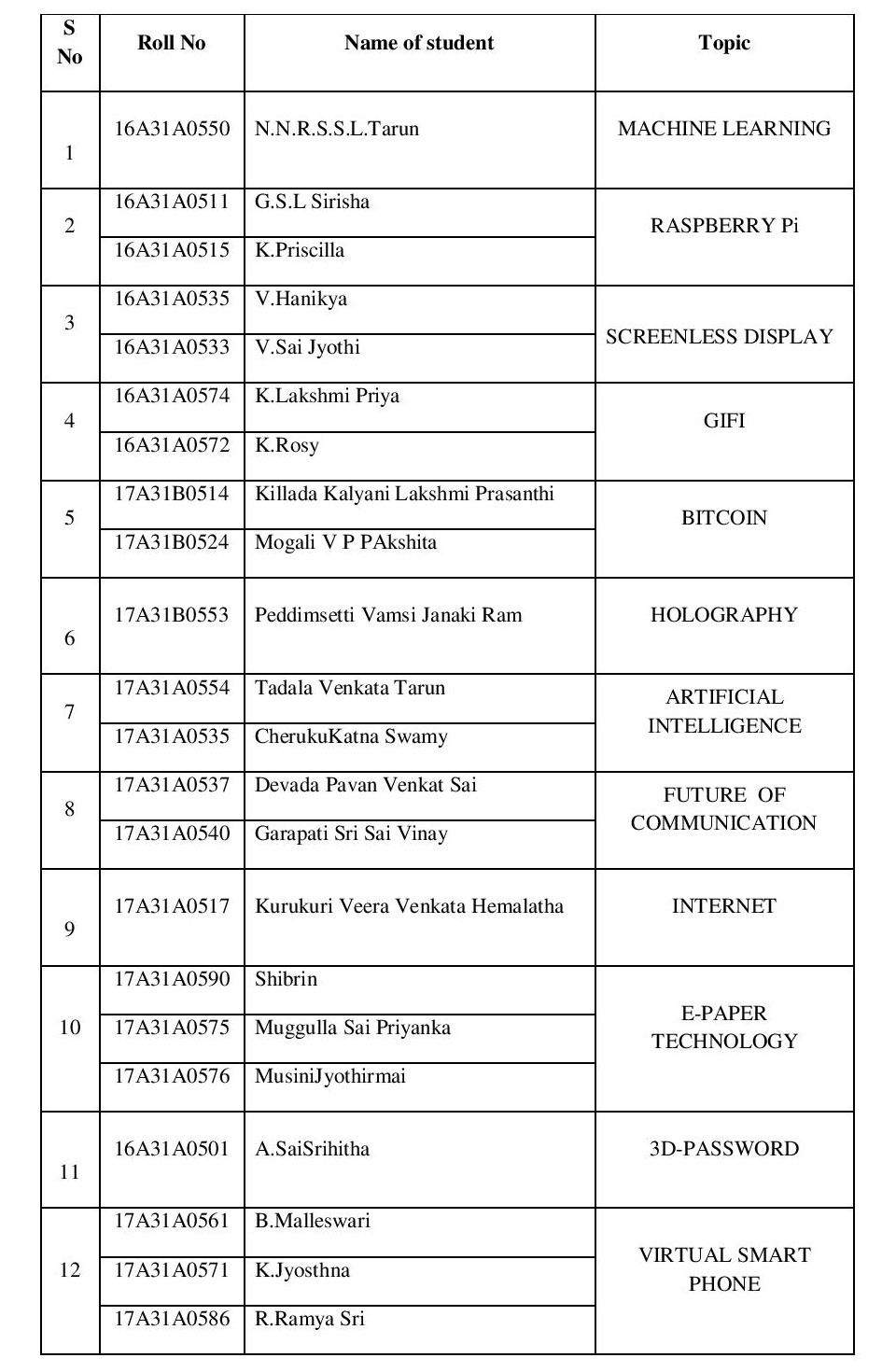 11 students participated in poster presentations.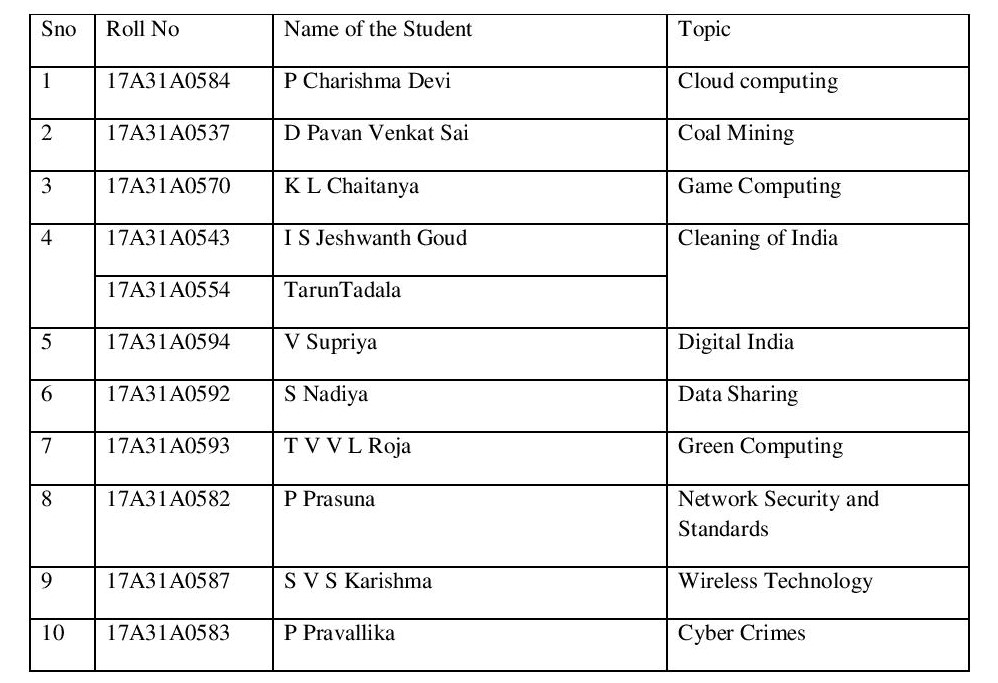 14 students are currently working in 7 different projects. Among them 3 projects are selected for the second round by APITA and 4 projects are under the guidance of Dr. VCV Rao garu.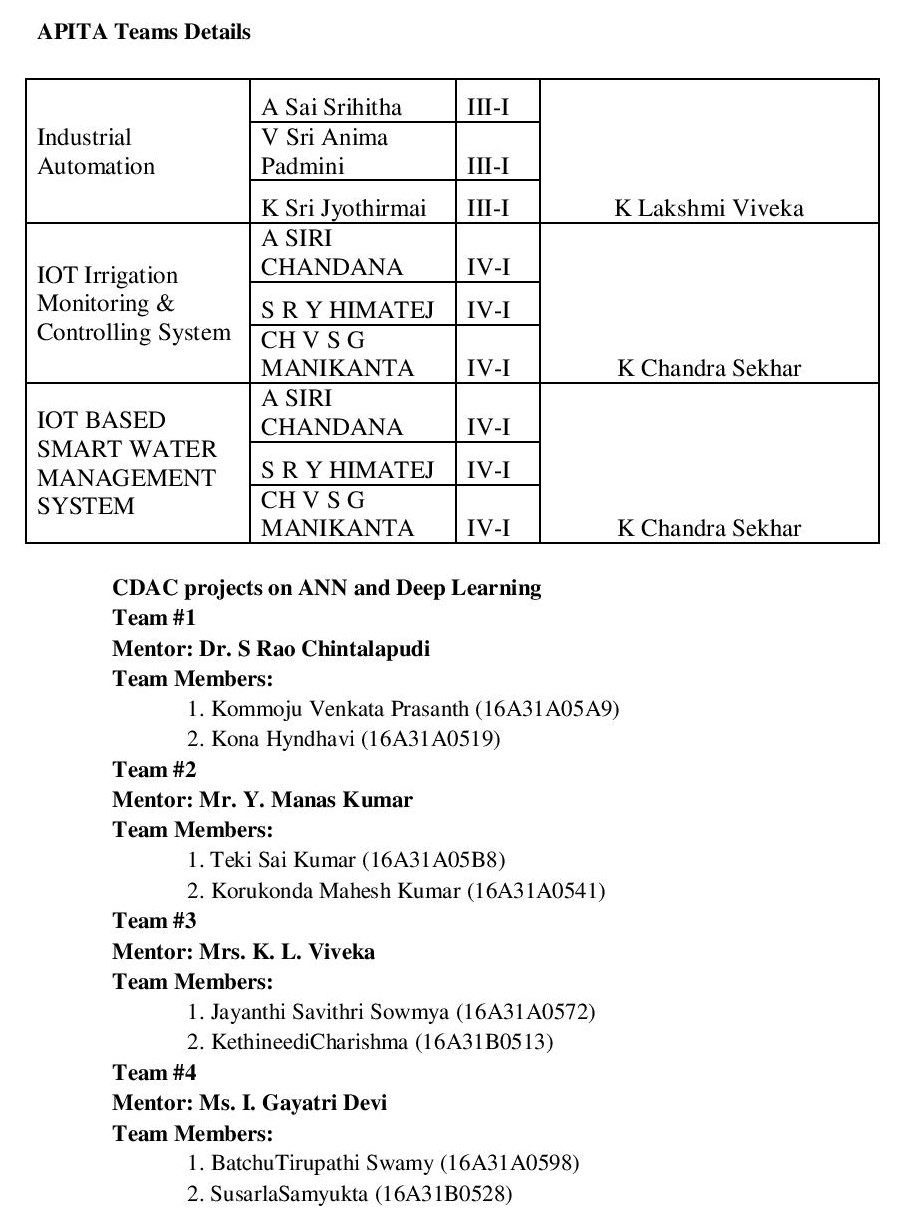 53 Students have participated in technical quiz in 12 teams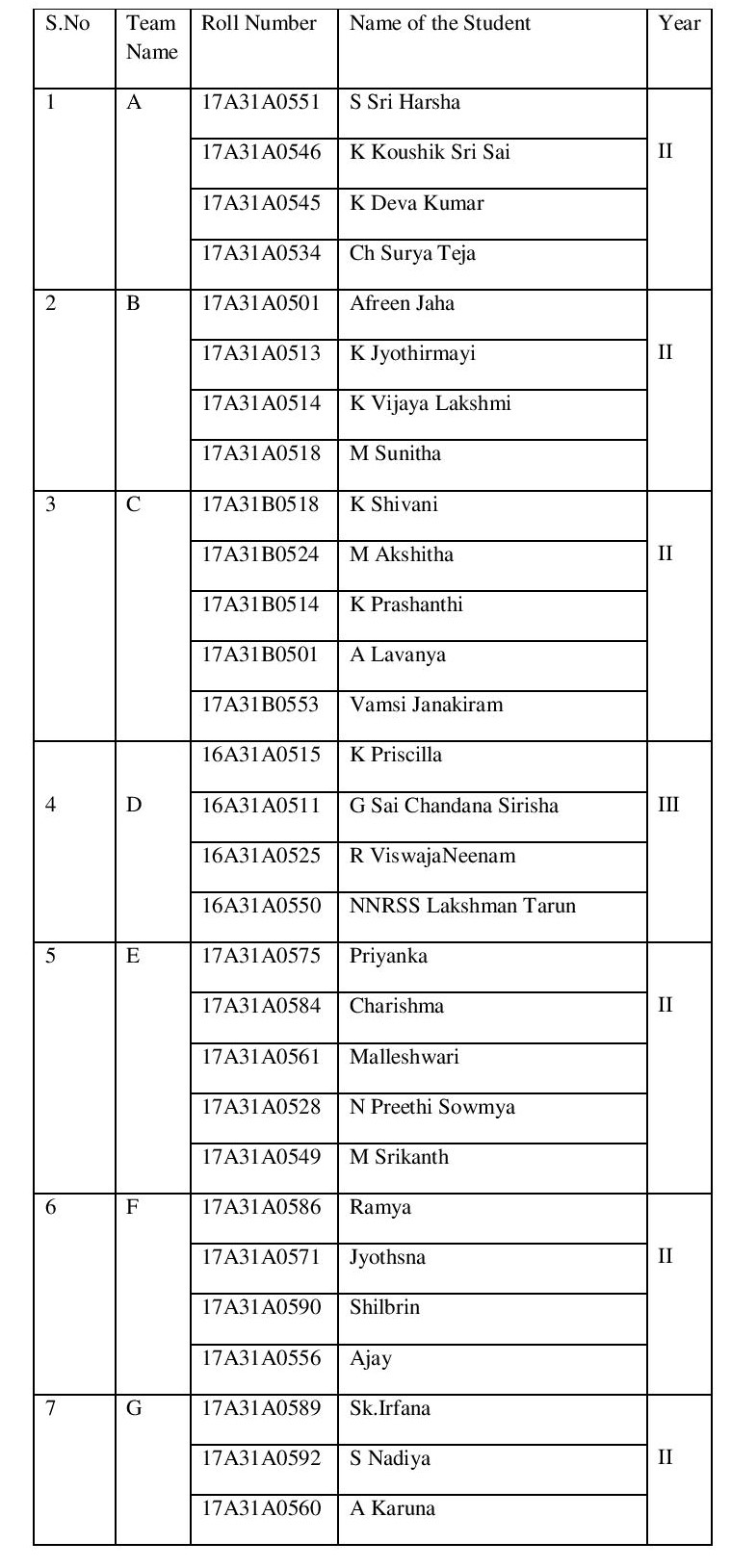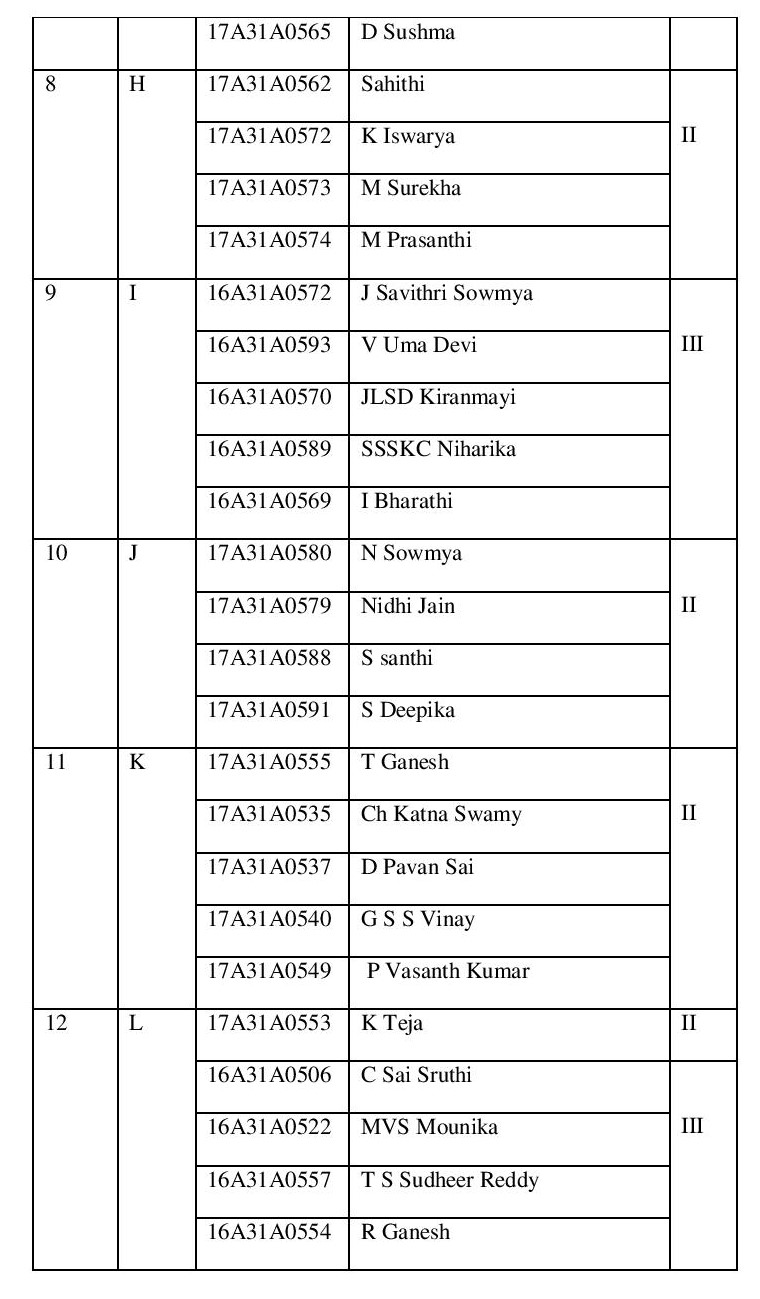 204 students have participated in 5 different workshops organized by the CSE Dept.
A 3 Days Google Android Developer Fundamental Phase-1 Workshop by APSSDC from 19th July to 21th July 2018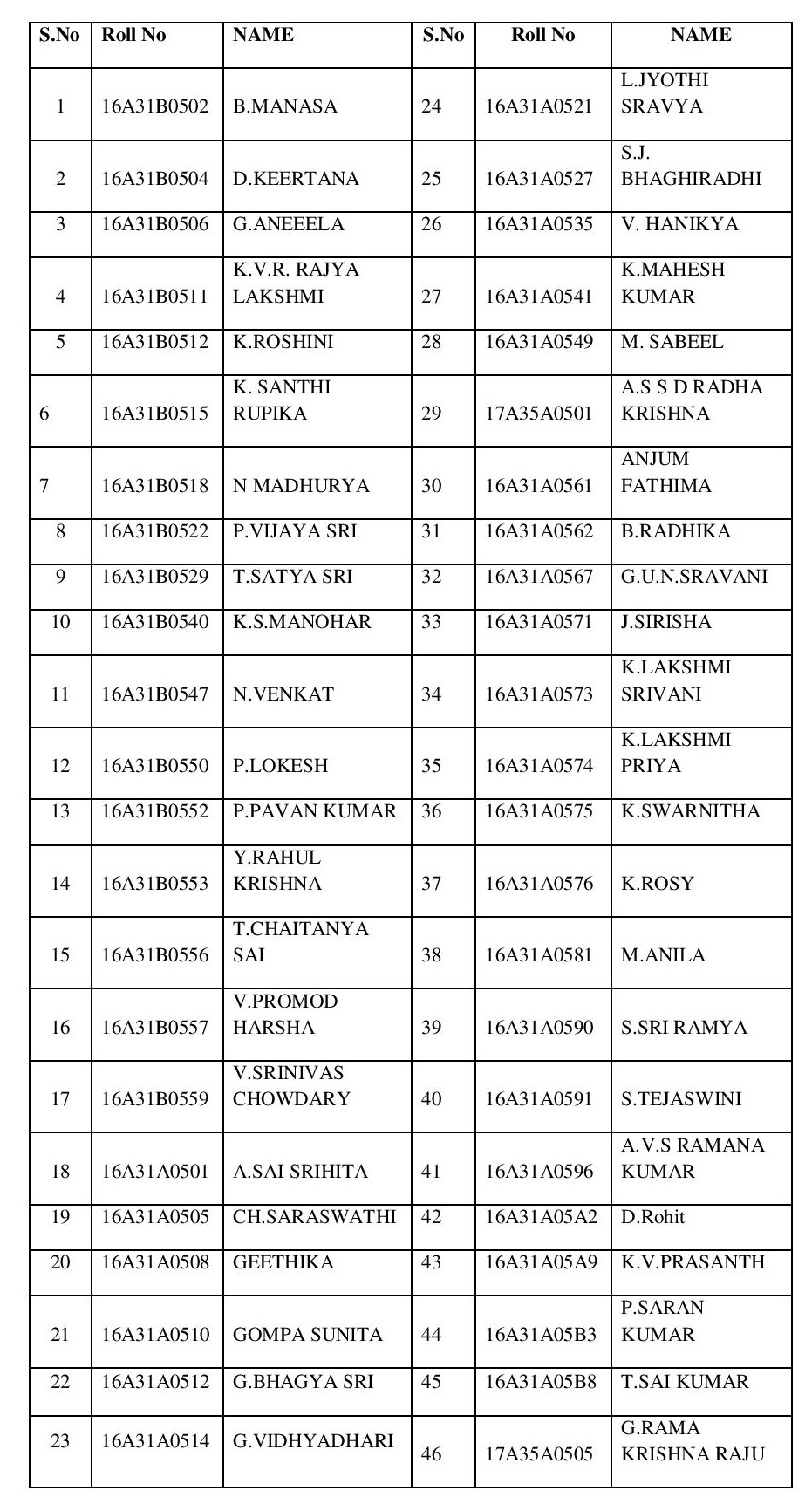 A 3 Days Front End Workshop by APSSDC from 30th July to 01th Aug 2018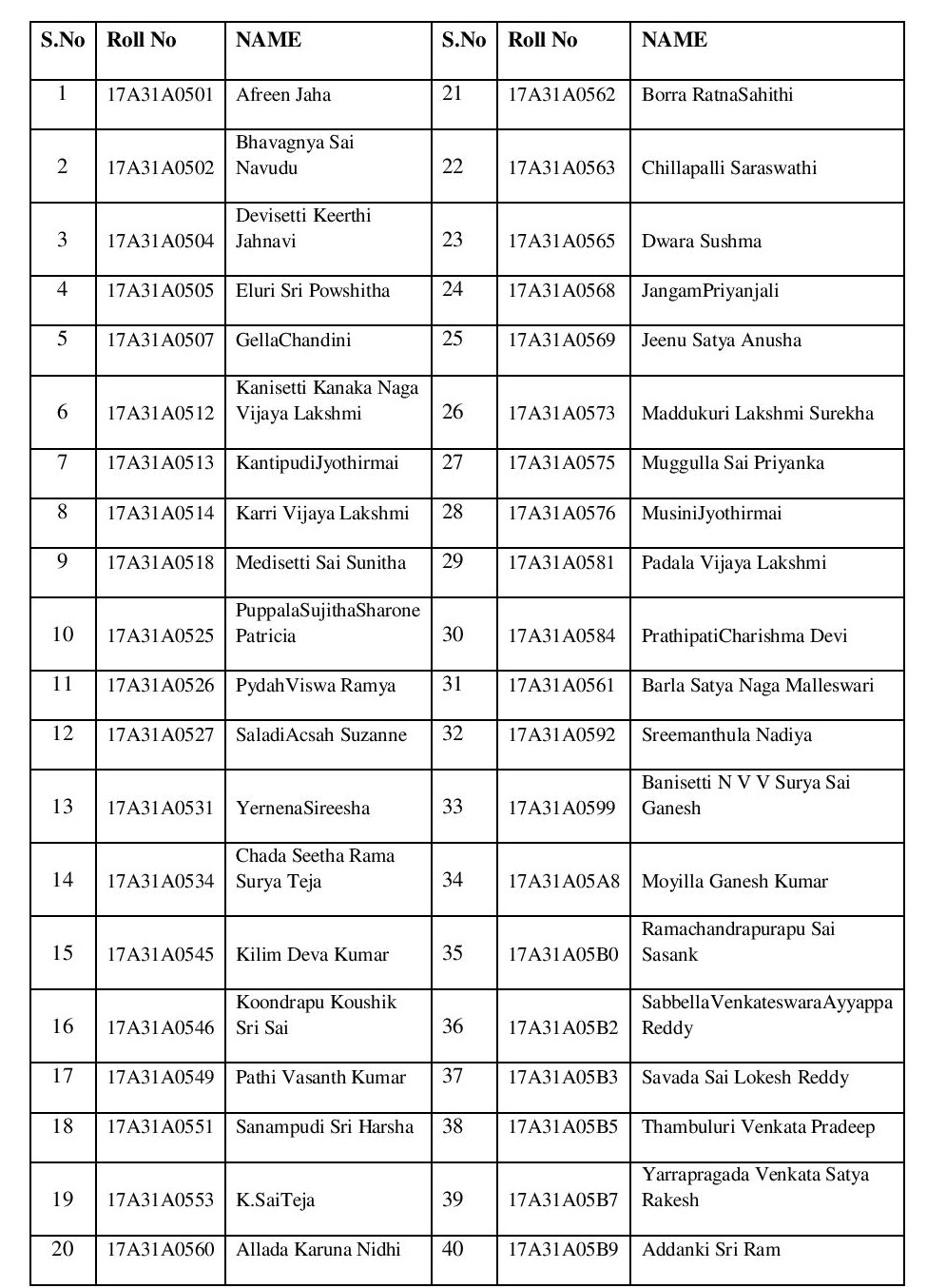 A 3 Days Front End Workshop by APSSDC from 27th to 29th July 2018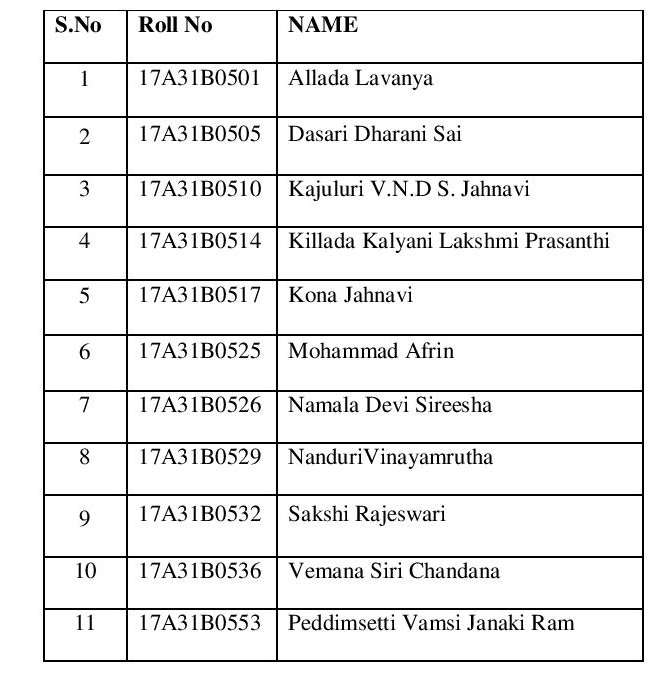 List of Students participated in Gaming Workshop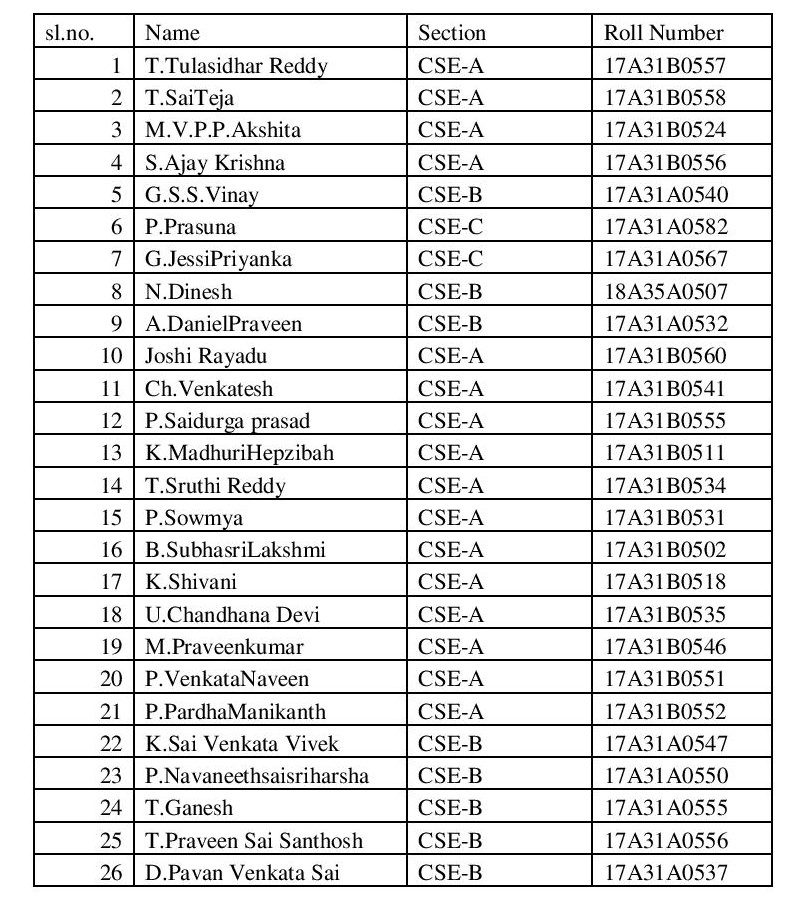 17 students have participated in JAM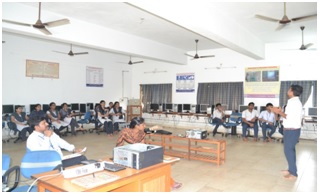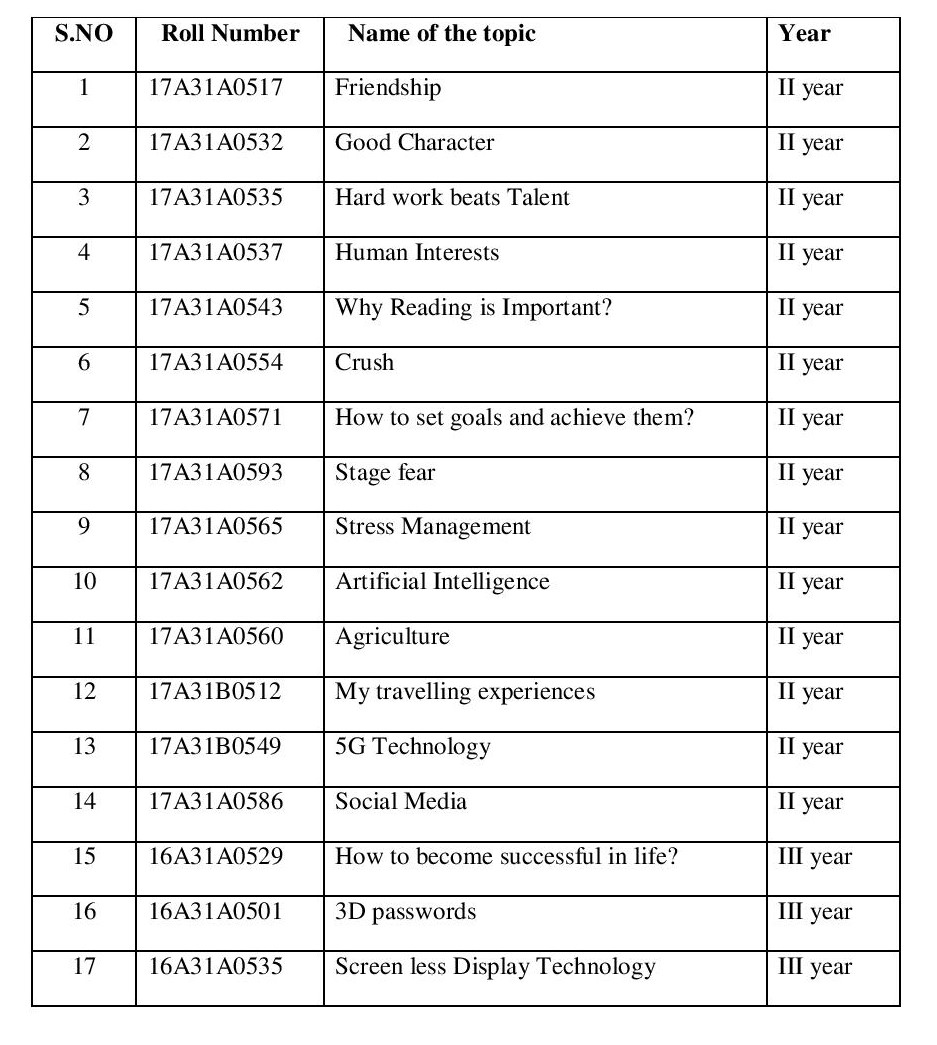 138 Students have participated in 2 different guest lectures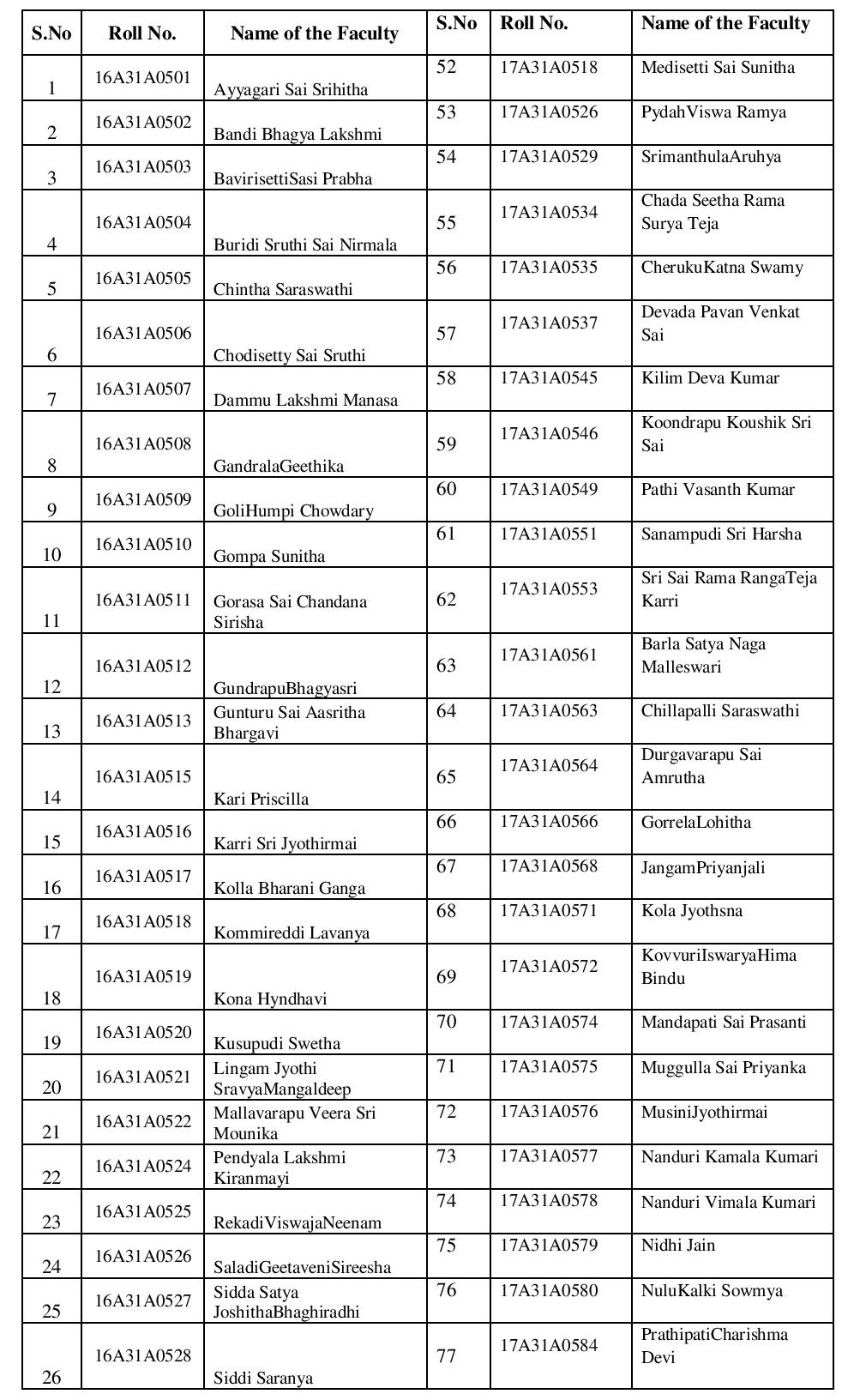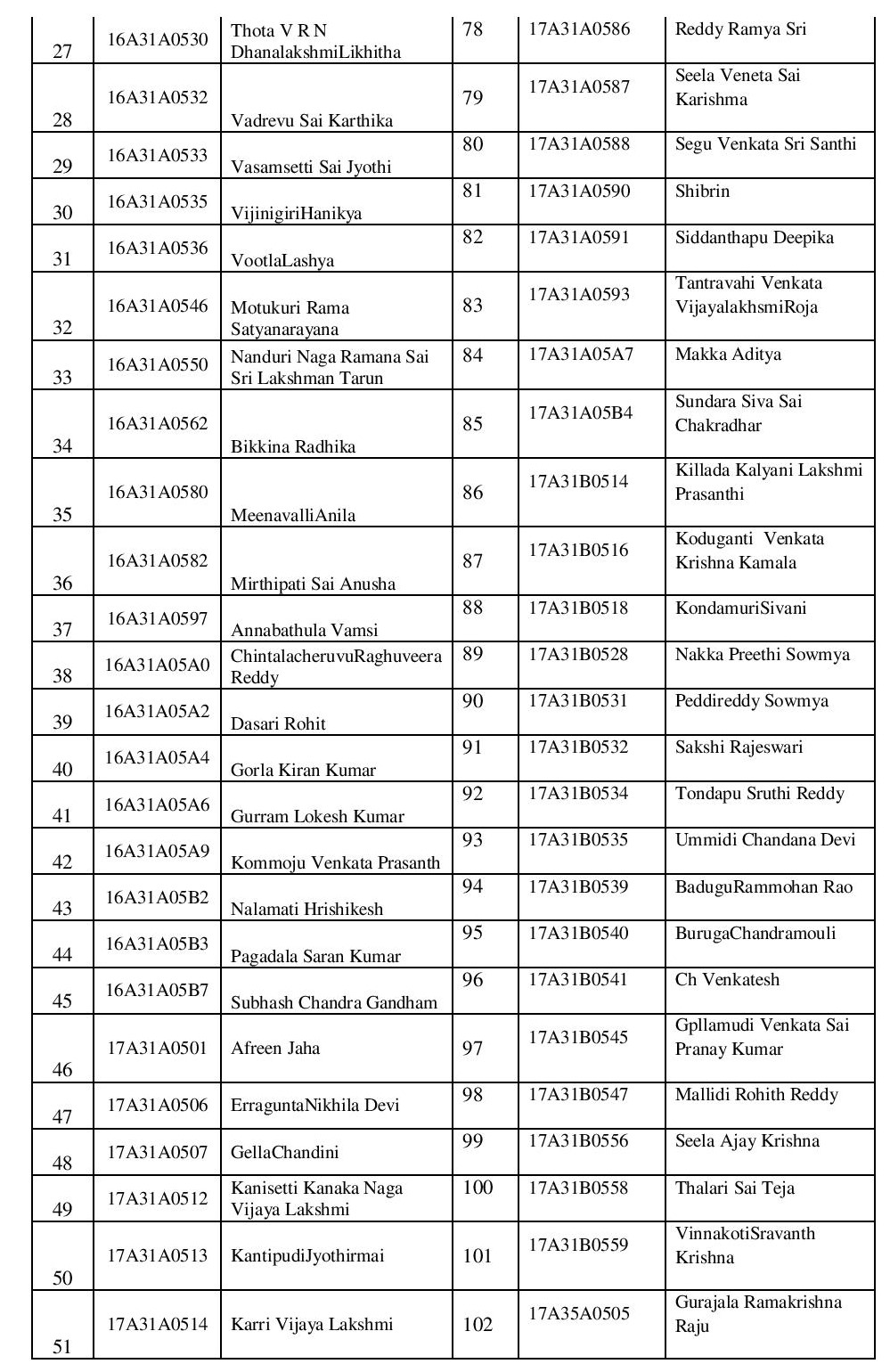 85 students have participated in the seminar given by Dr. Ganapathi Panda garu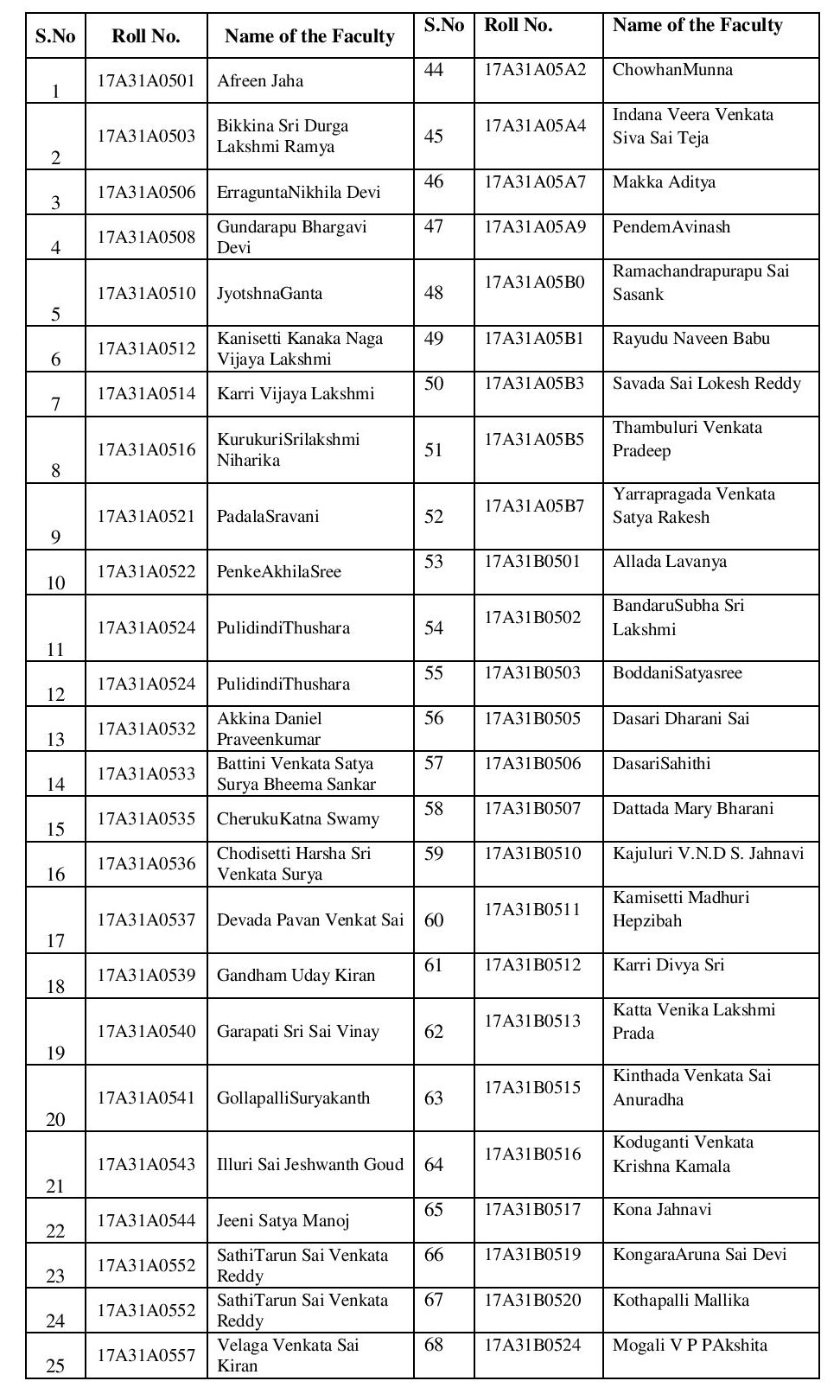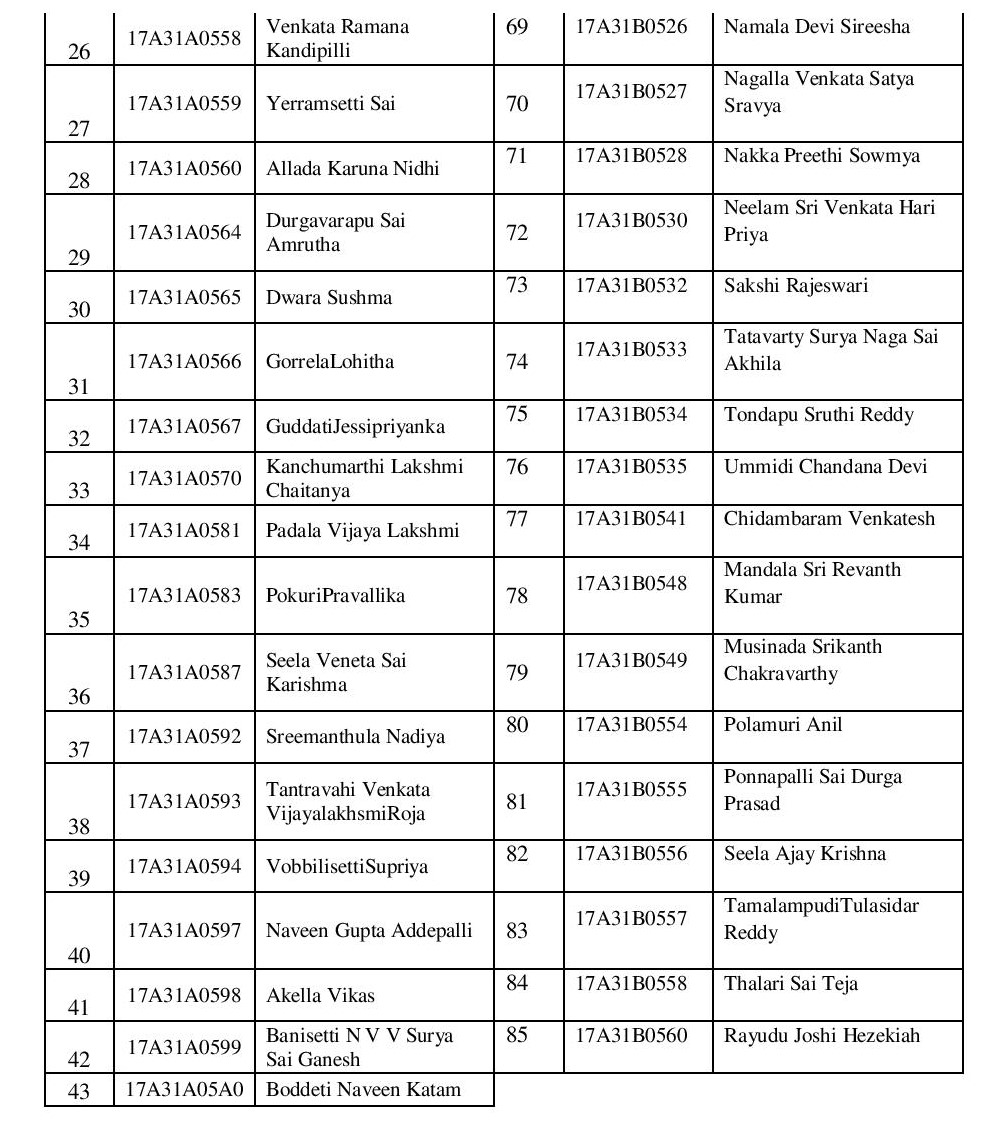 247 students participated in different activities conducted by NSS team.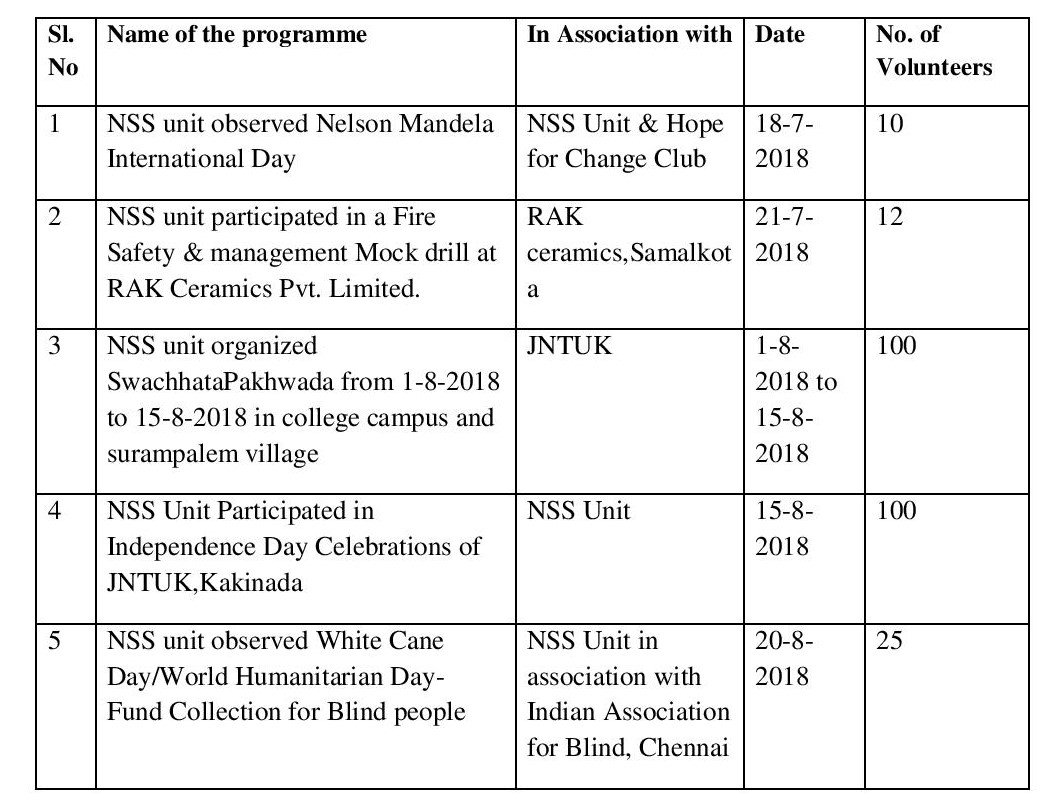 6 Students have participated in three different sports events. Two students have awarded in Table tennis and Carroms.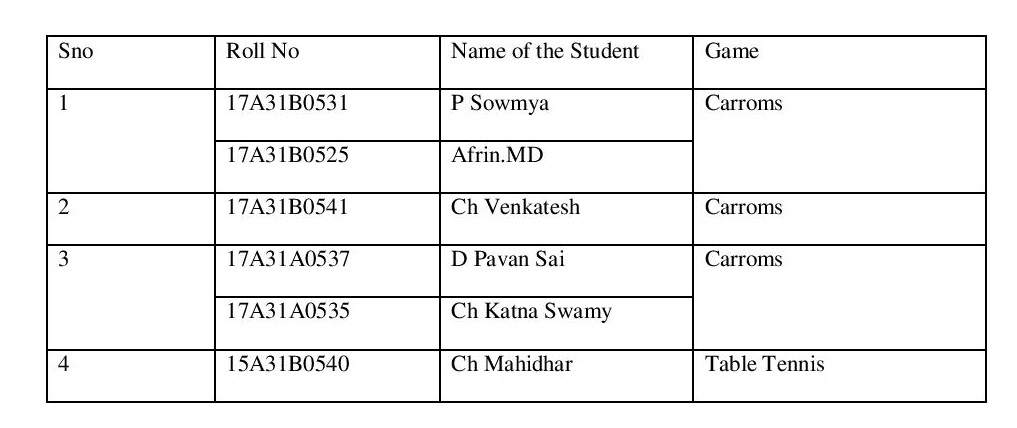 71 students have participated in spot events